putting names to faces…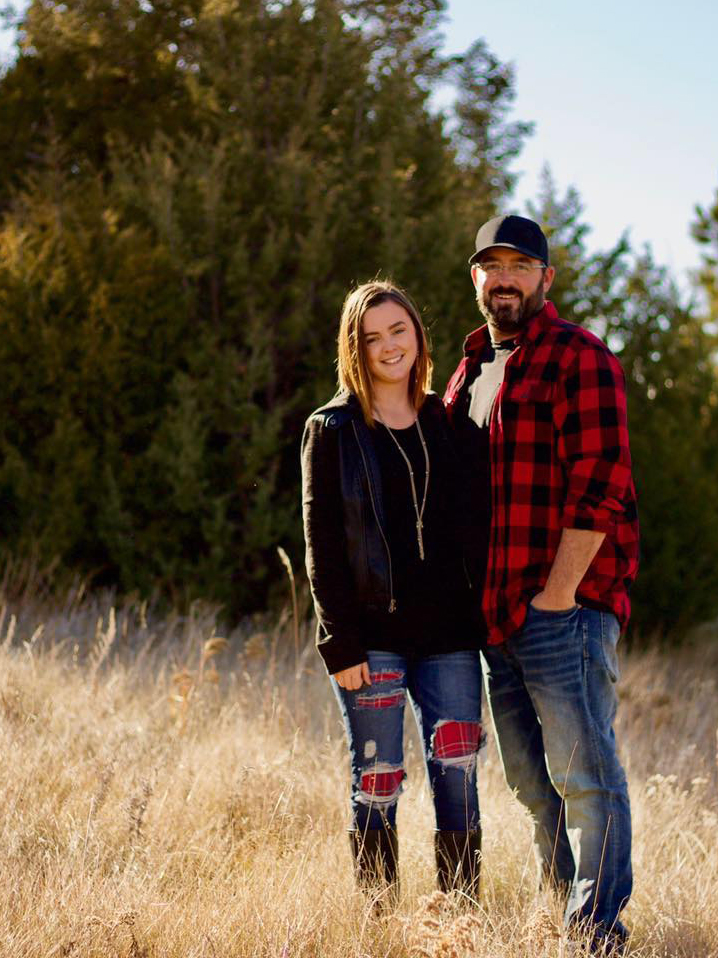 Grant & Justine have lived in both South Dakota and Arizona for several years before settling in Hot Springs. Grant grew up in the Black Hills, leaving shortly after graduating from high school. Justine is from Arizona.
Grant grew up in a Christian home and came to faith in Jesus Christ and was baptized at an early age. Like many, his walk with Christ was superficial… it wasn't real until after he left home. In His kindness, the Lord pursued him, and through the course of life and a series of major events he faced, Grant's relationship with the Lord became "his own." Grant believes that Jesus' death and sacrifice on the cross for the sins of world redeemed him, and that by believing in Him, He is saved.
Not being reared in a Christian home, the first real exposure to the gospel Justine had was after she and Grant started dating. God's grace began to stir in Justine's heart and mind early on in her life, creating a longing for something more than what she had known. It was at a Bible study group in a coffee shop in Arizona that Justine first heard the gospel. Hearing it for the first time, Justine knew that Jesus was who she had been searching for. It was then that she came to a saving faith in Jesus Christ. As Justine grew in the grace and knowledge of the Lord Jesus Christ, she became convinced that she needed to be baptized. So as an act of obedience, Justine was baptized in September of 2019.
The LeBars were joyfully welcomed into the membership of Calvary Baptist Church, last Sunday, November 14.