Reviewed by Isaac Stanley…
I encourage anybody who has not established (or would like to strengthen) the discipline of family devotions to grab this month's book of the month, Family Worship by Donald Whitney.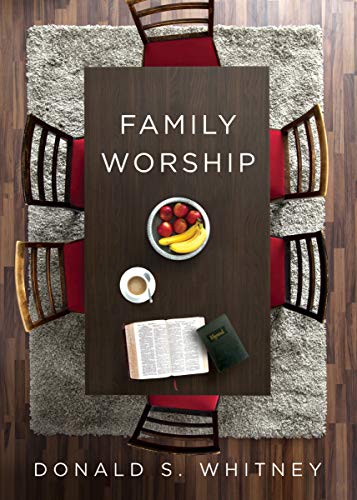 Whitney gives a brief review of the importance of establishing a regular pattern of worship in the home, challenges fathers to take the lead, and provides a simple formula for beginning and maintaining the habit.
The importance of family devotions cannot be overstated – there are eternal matters at stake – yet God's yoke is not heavy or burdensome and Whitney wisely keeps his challenge simple. Read, Pray, and Sing. That's it! Read a passage of Scripture, spend a few moments in prayer, and find a way to sing together. It is unlikely that any single time of devotions will seem especially profound, no doubt there will often be distractions, but imagine the legacy of those few daily moments compounded into years and even decades of prioritizing the worship of our good God!
We have a few copies of this book at the church, or you can order a copy for yourself online. The best price we found is at Westminster Book Store.