putting names to faces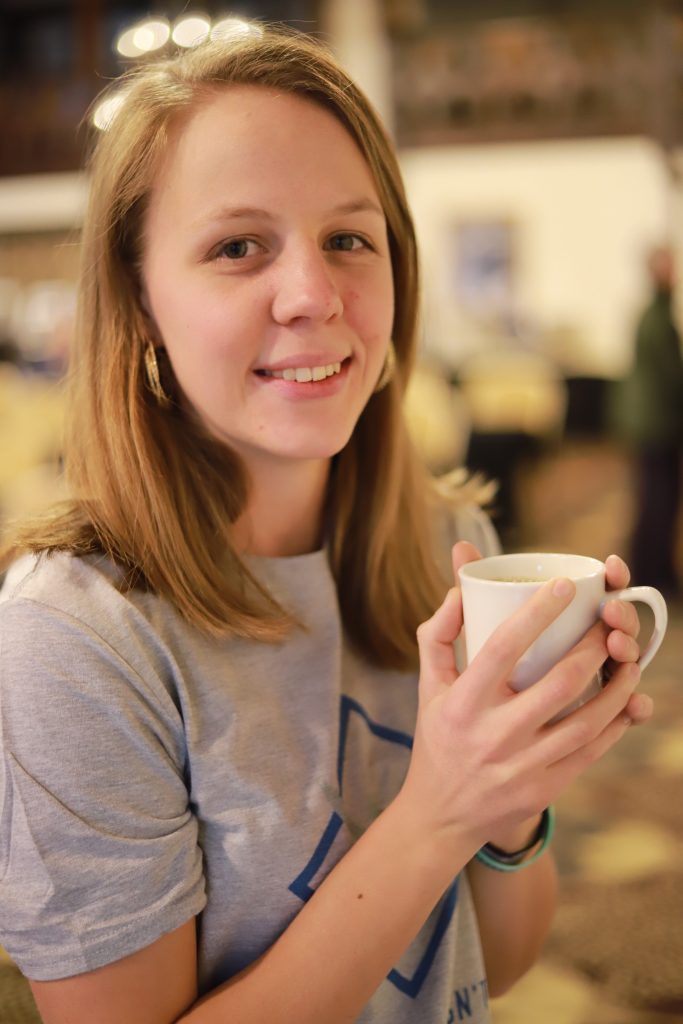 Abi Johnson came to Hot Springs in 2016 to attend Cornerstone Bible Institute and graduated in 2019. Through the years prior, Abi attended Calvary with her family when visiting Hot Springs, and so it became her church home when moving here. Abi wasted no time getting involved in the ministry of Calvary and has served leading Little Lambs, participating on music teams, is learning to run the sound booth and is currently the friendly face you see when joining us on Sunday mornings.
Abi is a para-professional in the elementary school Resource Room, tutoring kids in the things like reading, writing and math. She also works at Wooly's during the summer months, along with several other part time work.
On Saturday, September 5, Abi will marry Luke Stanley and they will begin a new life together. Their wedding announcement with the details is on the bulletin board.
Abi has and will be helping with events sponsored by Freedom's Journey and A21 and desires to work towards more direct involvement in the anti-human trafficking movement with various organizations.
The lack of assurance regarding her salvation began when Abi was about 6 years old. At that time, after discussing her fears with her mom, she "prayed the prayer." How much of the gospel she grasped at the time is unclear, but God was faithful to continue to draw her to Himself through the teaching of His Word. "I am confident," she states, "in Christ's finished work on the cross and His resurrection. His blood has redeemed me and He keeps me as His own. Praise God!"