putting names to faces…
Jodie Lim and her husband Drew moved to Hot Springs in April of 2020, right smack dab in the middle of the Covid-19 Pandamic. After two weeks of isolation from the Hot Springs community, she and Drew, along with their three boys (Jude, Deacon and Malakai) moved in with her ever so quirky in-laws until they found a home for themselves. Praise the Lord, with just a few more details to get past, they will be moving in to their own place real soon.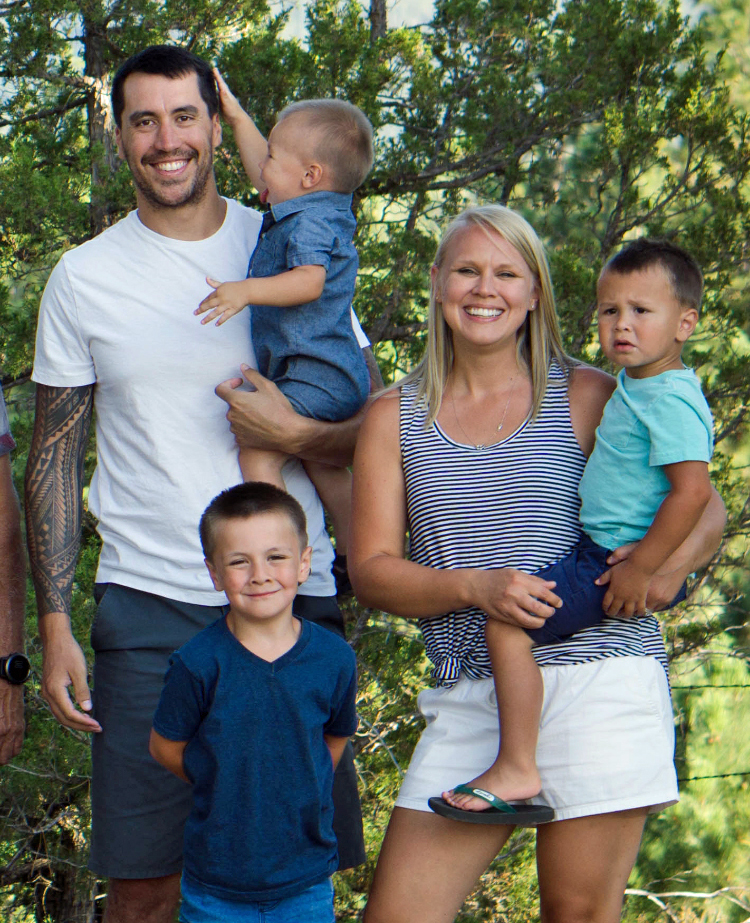 Jodie and her family moved to Hot Springs in 2001 when she was just 13 years old so that her dad could attend Cornerstone Bible Institute. She and her two brothers eventually attended and graduated from CBI as well. After graduating from CBI in 2009, Jodie remained in Hot Springs until marrying Drew in 2011 and moving to Lakewood Washington where Drew was stationed at Joint Base Lewis-McChord at the time. After leaving the military, Drew and Jodie remained in Washington for 9 Years before moving back to Hot Springs.
Jodie was blessed to have been reared in a home where the gospel was explained and demonstrated on a regular basis. Her parents Dan and Diana Kunnari loved the Lord, His Word and His people. Dan pastors in Ashton, Iowa. At the age of 5, the Lord worked in Jodie's heart to show her need for a Savior. She says, "I remember thinking I was a 'good' girl. I went to Sunday School, I memorized verses and I tried to obey the rules. I knew about Jesus, but I didn't know I needed Jesus. There are a few distinct memories I have of the Lord using my older brothers to bring out anger and self-righteousness in me that finally opened my eyes to see my sinfulness. I remember a conversation I had with my dad following one of these instances that started in tears and ended in joy. I know he shared verses with me about my sin and need for a Savior and I believe that is when God opened my eyes to understand and accept the Gospel."
Jodie's confidence for eternity to come is in Christ's work on the cross. She's thankful that the Gospel continues to be at work in her even today, as the Lord often reminds her of her need for Him and then points her once again to Jesus who fulfilled that need.