putting names to faces…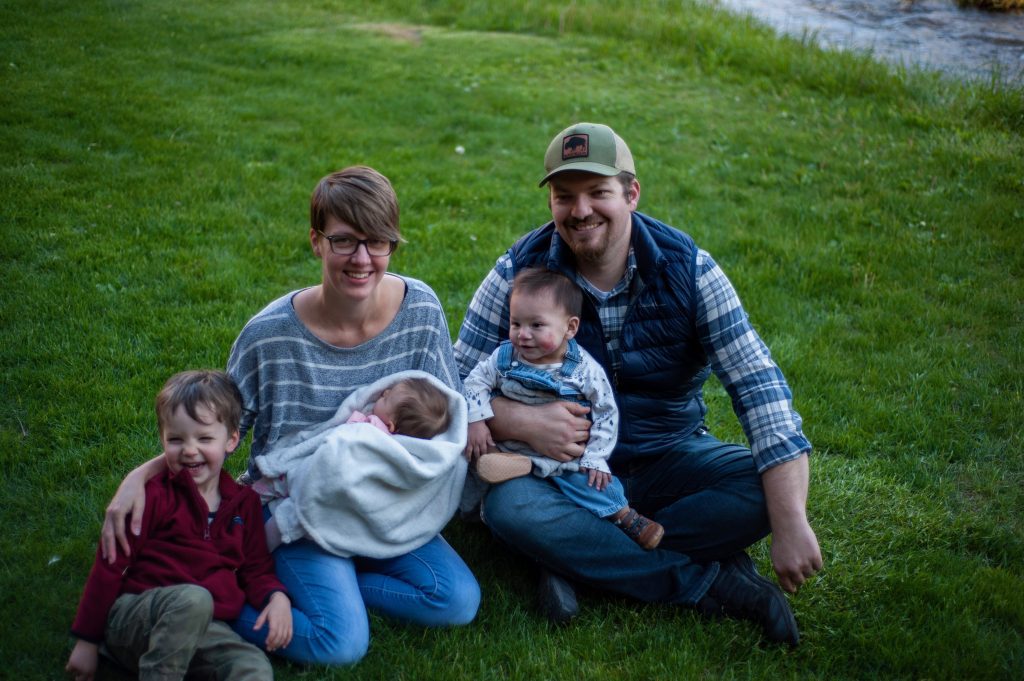 So we heard from Matt Tramp last week. Let's hear now from his wife, Liz. Liz Tramp is one of the many Johnson kids who have made their way to Hot Springs throughout the years. One of the great blessings the Lord has given to Calvary is the privilege of having each of them as a part of our fellowship. We thank the Lord for the love each has displayed for the Lord, His Word and His people. The trademark Johnson stubborn streak in submission to the Lord's direction has been a wonder to observe and to enjoy.
Liz arrived in Hot Springs in 2007 and has remained since her graduation from CBI in 2010. While still in school, Liz studied and worked as an EMT and EMT-I. Liz is a trained Advanced Emergency Medical Technician and worked on the Hot Springs Ambulance Services for over 10 years. Before marrying Matt in 2014, Liz took the opportunity to serve in short term missions in Johannesburg, South Africa working with SIM's ministry to HIV-positive orphans and foster children.
Currently, Liz faithfully serves the Lord caring for their 4 year old son, Amos, their 5 month old Shiloh and an 11 month old foster son whom they have had the opportunity to love for the past 10 months. When you think about it, you might pray for him and all the unknowns that his future holds, and most importantly for the salvation and restoration of his family. We trust the Lord will use this in his life for His glory.
Liz, and her husband Matt minister to our teens, helping them to know the Lord and to grow in Him. She has a heart for ministry both in and outside the local church. She has, through the years served in many different ministries here at Calvary.
The Lord was pleased to place Liz into a family whose mother and father loved and served the Lord. At the age of 2 to 6 years, Liz and her family lived in the Ivory Coast, West Africa as missionaries with New Tribes Mission. She has been a pastor's kid her entire life and was exposed to the gospel from a very early age. It was as a teenager that the glorious gospel of Christ took root in her heart and bore fruit to salvation. After living in fear that she had not been praying the right prayer of salvation over and over again as a child, the "lightbulb" turned on at a teen camp when she understood that she was not trusting in Christ's work, but her own.
The assurance of her eternal destiny rests in the perfect work of Christ on the cross on her behalf as she is continually being conformed to his image (Romans 8).
This is how you can pray for Liz and her family: Now may the God of peace himself sanctify you completely, and may your whole spirit and soul and body be kept blameless at the coming of our Lord Jesus Christ. He who calls you is faithful; he will surely do it. 1 Thessalonians 5:23-24