putting names to faces…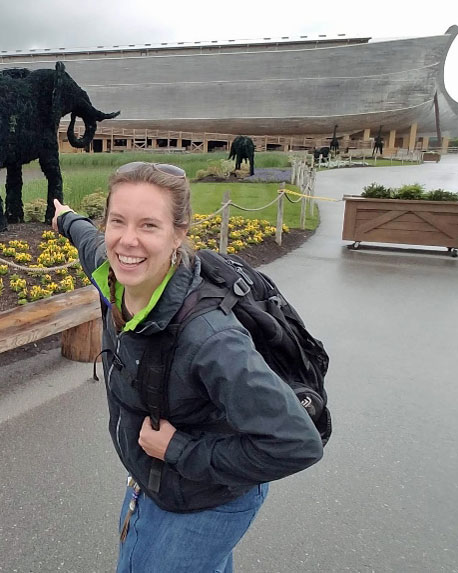 This is Melissa "Missy" Pranke. She moved to Hot Springs in August of 2015, and this past spring moved to White Clay, NE. Missy serves as a missionary with International Messengers on the Pine Ridge Reservation, and has enjoyed being a part of the body at Calvary since 2018.
Missy was blessed to be raised in a Christian home in MN, and is the oldest of four children. She grew up hearing God's Word on a regular basis, and "said the prayer" at age seven. It wasn't until middle school, however, that she began to desire to really know the Lord. After hearing a call to repentance from a stranger sharing the Gospel, she asked God to forgive her of her sins and trusted in the finished work of Christ to save her at age thirteen.
Throughout high school Missy was involved in short term missions trips and began to feel God calling her into ministry long-term.
In 2012 Missy graduated from the Pranke Home School, then spent the next three years in two vocational ministry internships, working in a manufacturing plant, as well as being a wilderness guide for an adventure ministry program.
In 2015, Missy joined International Messengers. She attended their four-month training program in Montana, then raised support and moved to South Dakota.
Her primary ministry focus on the reservation is Bible study with a group of 15-20 young people, boys and girls, with whom she has come to know on a deep level over the past five years. Currently she is also foster parenting Rielly (almost 13), and growing a big vegetable garden."