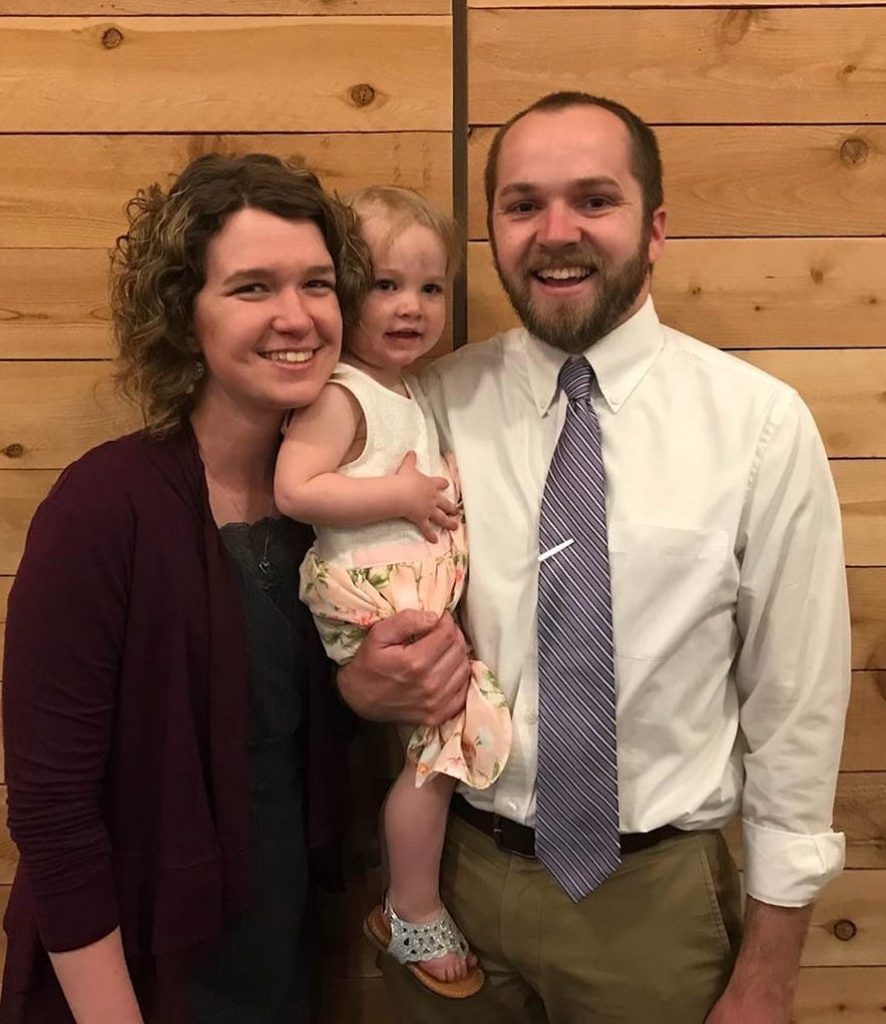 Well you should know these faces. This is Isaac and Angie Stanley, and if you didn't already know, Isaac is our Associate Pastor here at Calvary. Isaac's primary role is to shepherd the flock of God that is among us (1 Peter 5:2), doing so by teaching and with leading in our worship. He currently teaches our adult Sunday Studies class and during the school year directs and teaches the TnT club in our Awana Clubs. Isaac and Angie both attended Cornerstone Bible Institute between 2009 To 2012 They met while they were students at CBI, and after Isaac returned from his studies at Appalachian Bible College they were married. Isaac recently earned a Masters degree in Ministry.
Angie grew up in Brazil as a daughter of missionary parents, who continue to serve today. Isaac's family have spent their lives in Christian camping ministry. Angie gets to stay at home with their daughter Talitha, while Isaac is the maintenance manager at Pine Hills Retirement. They are excited to welcome child #2, a boy, in July! Angie is involved in our ladies Bible studies and enjoys writing to encourage Christian woman. You can access her latest writings at inthemeantime-livinglife.blogspot.com
Both Isaac and Angie place their hope in what God has provided through the cross of Christ. Isaac professes that God saved him at a very young age, largely through the testimony of his parents. Angie is grateful that God used a friend to confront her, as a teenager, of her need for the Savior.